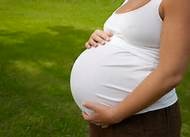 Have you had difficulty with getting pregnant?  Perhaps there is too much stress in your life, or some other problems you would like to change in relationship with your body  try the CONTRACT: GUARANTEED £360 to achieve your goal.
What you need to do:  Attend the sessions, complete the simple journal, and listen to the personalised CDs that you are given, and play them every day (only 20 minutes). If you follow this programme for six months, and you have not achieved your goal, you can have a FULL REFUND.  
Hypnosis helps you to relax and release the right hormones which makes pregnancy safe and comfortable for the baby.  You can make a personalised CD of the session and play it at home in preparation for your conception and baby development time.  Mind over body.
Contact Carolyn to discuss if this would work for you.
Texts welcome: 07713247415